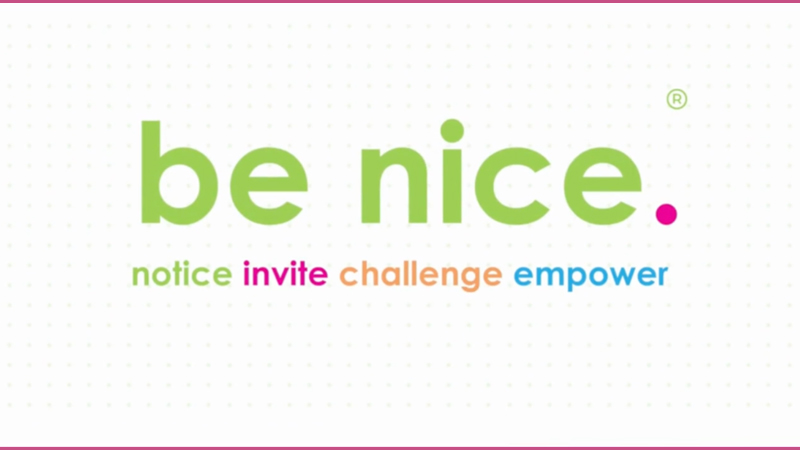 INFORMATION
Coaches and Activity Sponsors
ASAA is excited to announce an initiative for our students' mental health in Alaska. We have chosen to adopt a program called, be nice. to help coaches and activity sponsors better understand how to assist their students in this area. be nice. is a program with a four-step action plan that is proven to increase behaviors that prevent suicide. In schools, the be nice. program has been proven to create a positive culture, increase mental health referrals, and increase knowledge of resources for staff, students, and parents. When used effectively, the be nice. action plan – to notice, invite, challenge, and empower – encourages individuals to challenge themselves and others to seek appropriate professional help when they notice mental health changes or concerns. This program equips individuals with the knowledge and confidence to act when it comes to mental health and suicide prevention.
Link to Training
• https://www.benice.org/hsaa-trainings/alaska-asaa
• Enter the password: bn_ASAA24
• Click the submit button
• Click the "Access the Training" button
• Enter the password: bn_ASAA24
• Click the View button
Completing the Training
This training will take approximately 20 minutes to complete. Follow the course instructions, be sure to scroll down to find the "continue" button after completing each section to move onto the next step of the training, and don't forget to fill out the survey at the end of the training to receive credit!
Why did our association decide to use this program?
Students experience challenges to their mental health. It's as simple as that. This is a national conversation, but the way that we can effect change is to bring the conversation to our teams, clubs, and groups after school. be nice. is an easy tool to use and understand for all ages and backgrounds.
Here are some goals for the training in regard to mental health:
• providing simple and effective mental health and suicide prevention education
• provides common language for staff, students and parents
• increasing connectedness and psychological safety
• increasing communication and trust
Please let us know if you have any questions or concerns. We know that participating in extracurriculars is an important activity for a child's physical and mental health. We want you to know that we care about fostering a positive experience this year! To learn more about this program, visit www.benice.org.