It is the intent of ASAA to host championship events in all activities. However, dates, locations and formats may change due to the impact of COVID-19.
• COVID-19 for Coaches and Administrators (NFHSlearn course)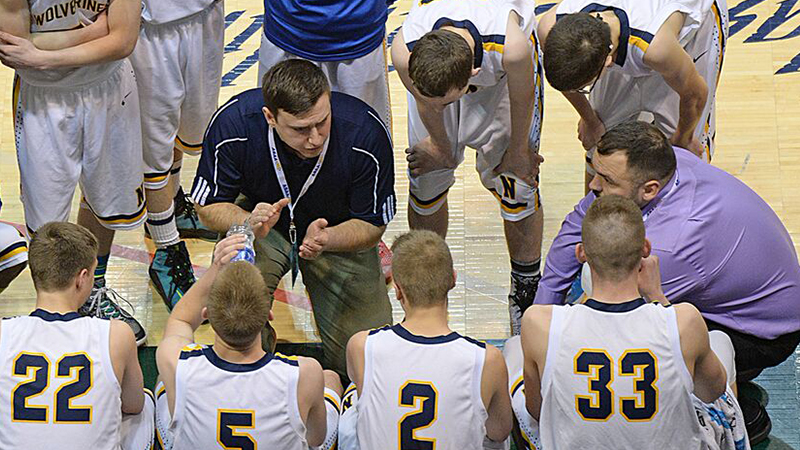 QUALIFICATION OF COACHES
The Alaska Coaches Education Program is required for all high school athletic coaches who have direct supervision of students. This may include head coaches and assistant coaches at all levels, as well as non paid coaches and coaches of out-sourced programs.
A volunteer is an individual that works with a school's athletic team in the same manner as a coach but is never in direct supervision of students and is not compensated. Volunteers are required to complete the NFHS Concussion Awareness and Sudden Cardiac Arrest Courses.
(See Alaska Coaches Education Program for details)
ACTIVITY SPECIFIC INFORMATION
ADVISORS
RESOURCES FOR COACHES
NEWS & ANNOUNCEMENTS
News, NFHS rule changes, ASAA Board adopted policies and other information.
(None at this time)
COACHES EDUCATION & CERTIFICATION
A coach or volunteer of any team representing a member school in interscholastic athletic competition must be certified through the Alaska Coaches Education Program.
• Alaska Coaches Education Program
• See ASAA Bylaw Article 10
All coaches and volunteers must be entered in the School Activities Reporting System (SARS). The principal or designee must ensure that the individual has the required certification within two weeks of the beginning of their respective season or have a current approved waiver. To find your current status, login to your Planeths account.
• Planeths
ASAA HANDBOOK
• ASAA Calendar of Events
• Book Orders for 2020-21
• Coaches Code of Ethics
COACHING BOYS INTO MEN
Coaching Boys into Men (CBIM) is a violence prevention program for athletic coaches
• Coaching Boys Into Men
COACHING OPENINGS
The following are coaching openings in ASAA member schools that have been sent to ASAA.
(None at this time)