Due to the rapidly changing responses to COVID-19, ASAA will be frequently updating our website. We will post updates as news become available.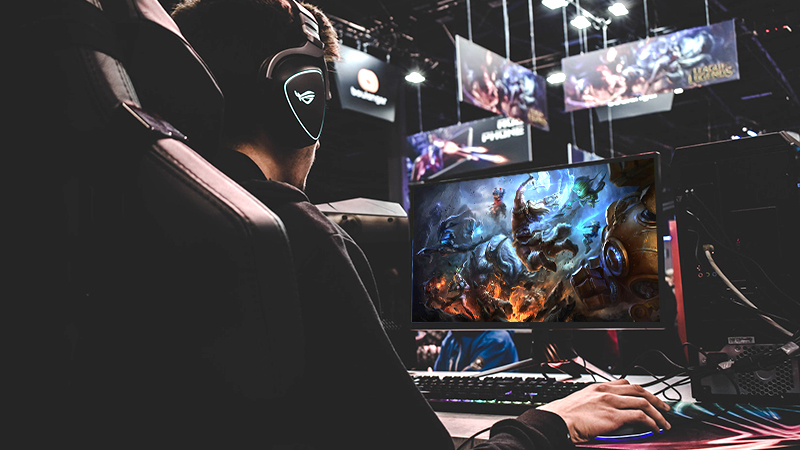 2020 FALL SEASON
COACHES INFORMATION
State Championship policies and procedures, deadlines, required forms, resources and more.
• Esport Coaches Information
FOR PARENTS
• Parents guide to esports
KEY DATES
Preseason begins: Monday, September 21
Early registration deadline: Thursday, October 1
Registration/activation deadline: Friday, October 9
Regular season begins: Monday, October 12
Playoffs begin: Monday, December 7
2020 ASAA/First National Bank Alaska Playoffs/State Championships: TBD
MATCH DAYS/TIMES
League of Legends: Tuesdays, 4pm (full schedule here)
Rocket League: Thursday, 4pm (full schedule here)
All other games (schedule TBD)
PREVIOUS SEASONS
2019 FALL SEASON CHAMPIONSHIPS
Rocket League
(
Watch Video
)
State Champions – Dimond High School
State Runner Up – Mt. Edgecumbe High School
League of Legends
(
Watch Video
)
State Champions – Dimond High School
State Runner Up – East Anchorage High School
2019 FALL SEASON CHAMPIONSHIP PHOTOS
• Matches
• Awards
GENERAL INFORMATION
INTRODUCTION
It's no surprise esports is the fastest growing high school sport in the nation. Gaming is a passion for millions of students worldwide. It is also a fantastic way to reach students in a space they want to be, while rewarding positive behaviors and encouraging STEM-related skills. That's why we're proud to partner with PlayVS to bring esports to Alaska. They provide an easy-to-use online platform which helps schools build and manage their teams, check schedules, and track stats.
WHAT IS ESPORTS?
Esports officially stands for electronic sports, not to be confused with video games. It's much more than that. What sets it apart is the level of organized competitive gameplay between teams and its own strict set of rules and guidelines. Esports is about teamwork, communication, strategic thinking and leadership — in all the same ways that traditional sports are and then some.
ABOUT THE GAMES
Rocket League is a sports-action game that combines soccer with driving. Students will compete in teams of three to score as many goals as they can in a five-minute match. The game's combination of familiar objectives and fresh mechanics made it an instant hit in the gaming world.
SMITE is a multiplayer online battle arena where players pilot mythological characters and fight for control of a three-lane map. Teams of five players must work together to level up their characters and secure map objectives to siege the enemy's base and defeat the opposing Titan. SMITE offers a third-person perspective which is unique in the genre.
League of Legends combines the speed and intensity of a real-time strategy game with role playing game elements, as two teams of five compete head-to-head across multiple battlefields and game modes. Each player has a specific role and must support one another to succeed.
STATE CHAMPIONSHIP EVALUATION
• State Championship Evaluation Form