UPCOMING SPORTS AND ACTIVITIES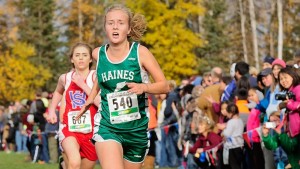 ASAA/FIRST NATIONAL BANK ALASKA
October 3, 2015
Bartlett High School Trails, Anchorage
More Information » | State Results »
ASAA/FIRST NATIONAL BANK ALASKA
October 9-10, 2015
Alaska Club East – Anchorage
More Information » | State Results »
ASAA FIRST NATIONAL BOWL
October 9-10, 16-17, & 23, 2015
Dimond Alumni Field & West Anchorage High School
More Information » | State Results »
CURRENT NEWS
Students may participate in camps and travel teams only during the months of May, June, July and August. "Open facility" activities may be run outside the regular season. Use of school equipment, supplies, and name shall be determined by the school administration.
The coach or other personnel representing the school is prohibited from requiring any athlete to participate in an out-of-season sport, training program, or travel team as a condition of selection for the in-season team.
All team camps run or organized by a school coach or school outside of the defined high school season must be advertised and open to students beyond that school.