UPCOMING SPORTS AND ACTIVITIES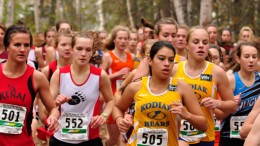 ASAA/FIRST NATIONAL BANK ALASKA
October 4, 2014
Bartlett High School Trails, Anchorage
More Information »
ASAA/FIRST NATIONAL BANK ALASKA
October 10-11, 2014
Alaska Club East – Anchorage
More Information »
ASAA FIRST NATIONAL BOWL
October 10-11, 17-18, & 25, 2014
Anchorage Football Stadium and Dimond Alumni Field
More Information »
CURRENT NEWS
ASAA's new Play for Keeps/Win for Life spot is playing on GCI and KTVA. Catch a glimpse of two outstanding students, Aubrey Lucas and Paul Tandy, who have been an inspiration to achieve excellence. Thanks to our sponsors who have invested into the lives of these students and the 30,000 high school students who participate in sports and activities. View the Video ».
Fitzgerald Photography is ASAA's new Official State Championship Photographer for the 2014-15 season. ASAA is excited of this partnership with Scott and Alicia Minor of Fitzgerald Photography. Scott and Alicia used to be ASAA's official photographers many years ago.
Fitzgerald Photography will be at various state championship events throughout this year taking a variety of different photos for ASAA. If you would like to hire Fitzgerald Photography to follow your team(s) or athlete please contact them at their website Fitzgerald Photography or 907-726-1562.
ASAA Headlines is an important newsletter produced by ASAA to inform athletic directors, principals, and coaches about information and decisions which effect their jobs. ASAA Headlines Issue #1 has been emailed out to all school athletic directors, principals, and sport coaches today. It includes a lots of information geared for the start of this coming school year.
If you do not receive ASAA Headlines, please email Isaiah Vreeman (isaiah@asaa.org) in order to get on the distribution list.
• 2014-15 ASAA Headlines Issue #2 (August 26, 2014)
• 2014-15 ASAA Headlines Issue #1 (August 5, 2014)
• ASAA365 Headlines #1 (August 5, 2014)
New on ASAA365
Former South standout now punting for NCAA D3 Saint John's. He didn't score a touchdown, make a tackle or rush the ball, but Griffin Toomey of Anchorage was arguably the player of the game for the Saint John's football team. Read More on ASAA 365 »
New group, same offense: Cougars have averaged 40 points per game under Kern. After losing 28 seniors from last year's football team, including its starting quarterback, Service's success should have taken a dip. But it didn't happen. Read More on ASAA 365 »
Running back gallops for 516 yards, 8 touchdowns in 52-34 win. By now, everybody in Alaska knows about Eielson running back Anthony Griffith's historic 516-yard, 8-touchdown effort in last week's 52-34 win over Nikiski. But most people don't know the young men on the offensive line that paved the way for Griffin to rewrite the state record book. Read More on ASAA 365 »