UPCOMING SPORTS AND ACTIVITIES
October 30-31 and November 1
Mat-Su Career and Technical High School in Wasilla
More Information »
ASAA/FIRST NATIONAL BANK ALASKA
November 7-8, 2014
Bartlett Pool in Anchorage
More Information »
ASAA/FIRST NATIONAL BANK ALASKA
November 13-15, 2014
Alaska Airlines Center in Anchorage
More Information »
123A WRESTLING STATE CHAMPIONSHIP ANNOUNCEMENT
Following the 2013 State 1A-2A-3A Wrestling tournament, hosted by ACS, ASAA received a complaint from Americans United for the Separation of Church and State. The complaint was based upon a public prayer delivered at the wrestling tournament just prior to the tournament finals. The complaint generally argued that because the statewide tournament is an ASAA sponsored event, ASAA as a "state actor" could not authorize or be responsible for a prayer because of constitutional establishment clause constraints.
ASAA referred the issue to its own legal counsel for evaluation and opinion. After the ASAA Board reviewed the matter at its recent meeting, it was concluded that an ASAA statewide tournament, even though hosted by ACS or other private school, is nevertheless sponsored by ASAA and is therefore subject to longstanding legal case precedent forbidding the use of prayer at an event sponsored by a public entity.
Anchorage Christian School was then informed by ASAA that a public prayer could not be used in conjunction with any future ASAA statewide tournaments. Anchorage Christian School informed ASAA they would no longer be willing to host the tournament under those circumstances.
ASAA is grateful for ACS's undertakings to host past ASAA statewide events, and hopes that ACS will be willing to do so in the future. ASAA appreciates the Anchorage School District's willingness to help us by allowing the tournament to be held at Bartlett High School.
Billy Strickland, Executive Director
Alaska School Activities Association
PREVIOUS SPORTS AND ACTIVITIES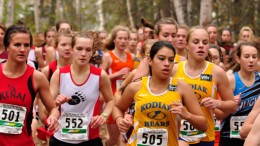 CURRENT NEWS
ASAA's new Play for Keeps/Win for Life spot is playing on GCI and KTVA. Catch a glimpse of two outstanding students, Aubrey Lucas and Paul Tandy, who have been an inspiration to achieve excellence. Thanks to our sponsors who have invested into the lives of these students and the 30,000 high school students who participate in sports and activities. View the Video ».
Fitzgerald Photography is ASAA's new Official State Championship Photographer for the 2014-15 season. ASAA is excited of this partnership with Scott and Alicia Minor of Fitzgerald Photography. Scott and Alicia used to be ASAA's official photographers many years ago.
Fitzgerald Photography will be at various state championship events throughout this year taking a variety of different photos for ASAA. If you would like to hire Fitzgerald Photography to follow your team(s) or athlete please contact them at their website Fitzgerald Photography or 907-726-1562.